Custom Diamond Rings
Custom Diamond Engagement Rings can be made in your favorite metal. This diamond setting, like all Elsa Diamond Rings, can be scaled up or down to complement the size of your center diamond.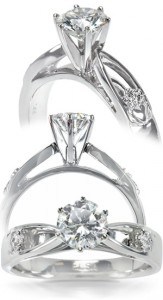 Diamond Rings – Get all the information you need on diamond rings, engagement rings and wedding rings. All Elsa custom rings and custom jewelry are hand made and one of a kind.
Mens Custom Diamond Rings
Custom Diamond Wedding Ring Sets glow with a brilliant luster and an ultra modern unique look. Don't settle for ordinary wedding rings… Custom diamond rings can be ordered through our website or call us.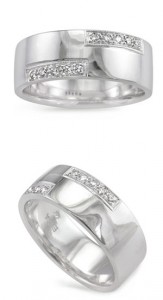 Custom Wedding Ring Is A Perfect Fit… Saying "It's been you all the time."
Men's Diamond Wedding Rings – 14K White Gold with .20ct. Round Diamonds in Pave Setting. Style No. C26089